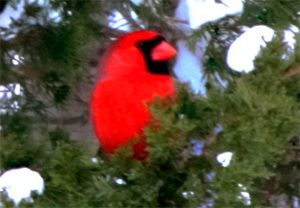 Seeing Nature's Beauty Again
Sarah R. Borlo, LCSW, a Connecticut Licensed Clinical Social Worker, joined us in 2017 to provide professional services in our Danbury Office as a "Child, Adolescent, Adult, & Family Therapist". She earned her MSW from Smith College School of Social Work and she is also licensed in the State of New York. She is also a Practice Covering Clinician.
Having worked at The Children's Village of Dobbs Ferry, NY, since 1998, Sarah has successfully served the agency's residential population in a variety of direct-service and supervisory roles. She has performed individual, group, and family services for the benefit of the boys, ages 5-17. She has knowledge and demonstrated skills in working with clients with: conduct disorders, problematic sexualized behaviors; physical and verbal aggression; depression, anxiety, and suicidal ideation; sexual orientation and gender identity issues; survivors of physical, emotional and sexual trauma. Her most recent position's title was Treatment Coordinator in the New Directions Program providing clinical support and conducting evaluations for youth who have had previous problematic sexualized behaviors. Concurrently, she also served as the Clinical Supervisor for Safe Harbor Program, providing assessments and supervising the treatment for trafficked and sexually exploited youth.
For our Danbury office, Sarah offers individual, family, and group therapy, parenting workshops, and school-based therapy services. She can be reached for referrals or appointment by calling 203 790-1234.