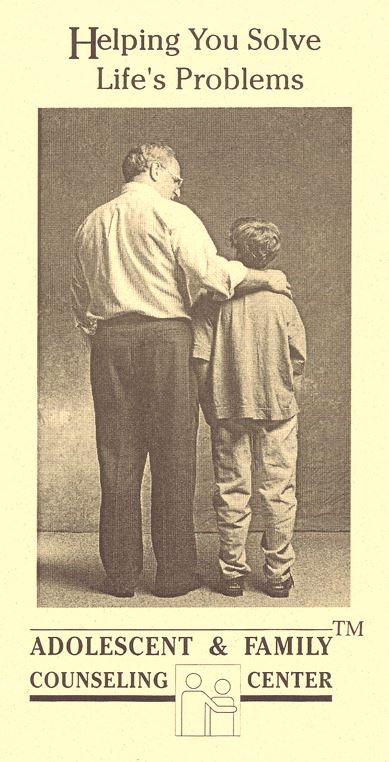 The Adolescent & Family Counseling Center Responds to the Community's Mental Health During this Covid-19 Pandemic.
Personal Solutions for Personal Problems: One of the most important things we do at the Center is to treat each client as a unique individual. We will take the time to get to know you and help you find the type of counseling that will work best for you.
A Matter of Trust: We respect the privacy of our clients, and run our practice with the utmost discretion. Your dealings with the Center are always professional and confidential.
Taking That First Important Step: We know how hard it can be to take the first step to get help, so we do everything to make it easier. There's no need to worry if you are unsure of the type of help you need. If you give us a call, we will assist you. And, if we can't help you, we will find someone who can .