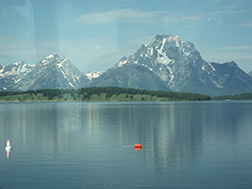 "Love of Life Perpetual Birthday & Anniversary Calendar" ©
Our gift to our new clients. You've been looking for an easier way to remember and to commemorate the important dates and occassions in the life of family or of your friendship relationships.
Here it is! Forgetting those milestone dates is over! Your spending hours re-entering those occassions into a new calendar -- annually & with a chance for errors -- is over!
Your "Love of Life Perpetual Birthday & Anniversary Calendar"© will offer you decades of enjoyment, timely colorful reminders, and the warm feelings of connection with those people about whom you care.
Enjoy! And these calendars make an excellent, unusual, and affordable gift that those about whom you care will remember and cherish forever!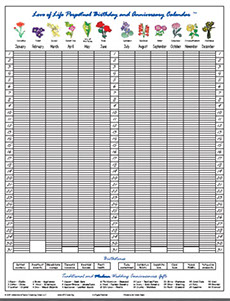 NEW SERVICES AND PROGRAMS
"WHOSE Group" for girls in grades 4 and 5 -- "Working Hard On Self-Esteem" ™
"Support Groups for Siblings of Kids
with Significant Behavioral Problems"
"CareTakers Support Group --"for adults responsible for care of aged/ailing family member
News and Programs - page 1 of 3
Herbert Jay Rosenfield, ACSW, LCSW, BCD, Director / Licensed Clinical Social Worker
"Helping You Solve Life's Problems!"TM since 1980

ADOLESCENT & FAMILY COUNSELING CENTER
Copyright © 2016, Adolescent & Family Counseling Center , LLC
Web Design by TBR Web Designs | Last Modified November 21, 2016
All photography is the original work of Herbert Jay Rosenfield and cannot be copied or reproduced without permission.
The Adolescent & Family Counseling Center offers therapeutic care and other services including health, mental health and educational services, through individual, adolescents, couples, family and group psychotherapy, by performing assessments and evaluations, and by offering presentations and workshops in psychotherapy, educational assessment, substance abuse, addictions, stress, grief, children, divorce, sexual depression, anxiety, attention deficit, hyperactivity, ADHD, EAP, parenting, marriage relationships, private practice, insurance, panels. Our staff consists of family counselors, psychotherapists, individual and marriage counseling, child counseling, LCSW, PsyD, LMFT, LPC, social worker, psychologist, psychiatrist, MD, MSW in the Cheshire, Meriden, Wallingford, Southington, Danbury and other areas.