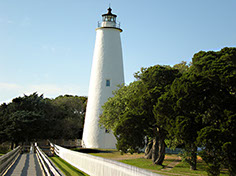 "Today" is a hard time to be a smoker. Workplaces are becoming more restrictive. More restaurants are moving toward being fully non-smoking. Non-smokers are speaking up more to their smoking friends. The daily news reports about the negative impact of tobacco products are scary. The cost of tobacco products keep rising.
Now you can choose to quit AND to obtain the emotional, psychological and peer supports in order to succeed. Q.U.I.T. (sm) is our cognitive-behavioral approach to helping you "Quit Unwanted Intake of Tobacco" (sm).
Click here to download the complete QUIT brochure.
Everybody is stressed by something!
In our daily lives, we are each exposed to a variety of stressors – circumstances, expectations, realities, and invasions into our lifestyles -- that cause us some degree of tension, anxiety, frustrations, and/or anger or depression. Recent events added a whole new layer to our stress. Each of us is an individual, with his/her own needs, priorities, previous experiences in life, and coping skills, and behaviors. However, we each can learn to view and manage what happens to us with less distress and to meet life's challenges and opportunities in a healthier, successful manner.
The Adolescent & Family Counseling Center, LLC, offers you an opportunity to increase your own ability to negotiate daily life more successfully. A Stress Management & Relaxation Workshop. Click here to view the "Relax … and Live Better!" ™ flyer.
News & Programs - page 3 of 3
Herbert Jay Rosenfield, ACSW, LCSW, BCD, Director / Licensed Clinical Social Worker
"Helping You Solve Life's Problems!"TM since 1980

ADOLESCENT & FAMILY COUNSELING CENTER
Copyright © 2016, Adolescent & Family Counseling Center , LLC
Web Design by TBR Web Designs | Last Modified November 21, 2016
All photography is the original work of Herbert Jay Rosenfield and cannot be copied or reproduced without permission.
The Adolescent & Family Counseling Center offers therapeutic care and other services including health, mental health and educational services, through individual, adolescents, couples, family and group psychotherapy, by performing assessments and evaluations, and by offering presentations and workshops in psychotherapy, educational assessment, substance abuse, addictions, stress, grief, children, divorce, sexual depression, anxiety, attention deficit, hyperactivity, ADHD, EAP, parenting, marriage relationships, private practice, insurance, panels. Our staff consists of family counselors, psychotherapists, individual and marriage counseling, child counseling, LCSW, PsyD, LMFT, LPC, social worker, psychologist, psychiatrist, MD, MSW in the Cheshire, Meriden, Wallingford, Southington, Danbury and other areas.