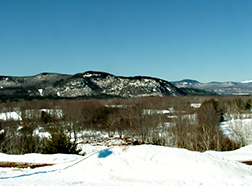 Kelly J. Linde, LCSW, is a Licensed Clinical Social Worker, who joined us in 2016 in our Cheshire Office as a "Child, Adolescent, Family & Adult Therapist".
Having worked for 4 years as a Clinical Therapist for The Children's Center of Hamden, she performed assessments and treatment services for ages 5-17. She also had served clients in other area communities when interning with Cheshire Youth and Social Services and for Wellmore Behavioral Health's Child & Adolescent Outpatient Services in Waterbury.
Kelly provides individual, family, and group therapy and parenting workshops. Additionally, we will utilize her Associates in Drug & Alcohol Recovery Counseling in psycho-educational programs.
Herbert Jay Rosenfield, ACSW, LCSW, BCD, Director / Licensed Clinical Social Worker
"Helping You Solve Life's Problems!"TM since 1980

ADOLESCENT & FAMILY COUNSELING CENTER
Copyright © 2016, Adolescent & Family Counseling Center , LLC
Web Design by TBR Web Designs | Last Modified November 21, 2016
All photography is the original work of Herbert Jay Rosenfield and cannot be copied or reproduced without permission.
The Adolescent & Family Counseling Center offers therapeutic care and other services including health, mental health and educational services, through individual, adolescents, couples, family and group psychotherapy, by performing assessments and evaluations, and by offering presentations and workshops in psychotherapy, educational assessment, substance abuse, addictions, stress, grief, children, divorce, sexual depression, anxiety, attention deficit, hyperactivity, ADHD, EAP, parenting, marriage relationships, private practice, insurance, panels. Our staff consists of family counselors, psychotherapists, individual and marriage counseling, child counseling, LCSW, PsyD, LMFT, LPC, social worker, psychologist, psychiatrist, MD, MSW in the Cheshire, Meriden, Wallingford, Southington, Danbury and other areas.