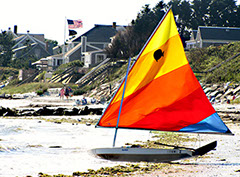 Irene O'Brien, LCSW, had been the Community Social Worker for the VNA of Wallingford from 2000 until 2010 when Irene joined our practice's Cheshire Office.
Irene earned her Bachelors' degree from Fordham University and was awarded her MSW by the Columbia University School of Social Work. Her extensive previous experience includes her 11 years in the Social Work Department in the Hospital of St. Raphael and 5 years as Discipline Chief and Social Worker at Avery Heights in Hartford.
She is very experienced in working with children, adolescents, and adults and she provides individual, couples, and family therapy. She also is social group worker for services such as a Caretakers Group, runs stress management workshops, and, in 2017, she will offer the area communities Nursery and Day-Care Center Consultation Services.
Herbert Jay Rosenfield, ACSW, LCSW, BCD, Director / Licensed Clinical Social Worker
"Helping You Solve Life's Problems!"TM since 1980

ADOLESCENT & FAMILY COUNSELING CENTER
Copyright © 2016, Adolescent & Family Counseling Center , LLC
Web Design by TBR Web Designs | Last Modified November 21, 2016
All photography is the original work of Herbert Jay Rosenfield and cannot be copied or reproduced without permission.
The Adolescent & Family Counseling Center offers therapeutic care and other services including health, mental health and educational services, through individual, adolescents, couples, family and group psychotherapy, by performing assessments and evaluations, and by offering presentations and workshops in psychotherapy, educational assessment, substance abuse, addictions, stress, grief, children, divorce, sexual depression, anxiety, attention deficit, hyperactivity, ADHD, EAP, parenting, marriage relationships, private practice, insurance, panels. Our staff consists of family counselors, psychotherapists, individual and marriage counseling, child counseling, LCSW, PsyD, LMFT, LPC, social worker, psychologist, psychiatrist, MD, MSW in the Cheshire, Meriden, Wallingford, Southington, Danbury and other areas.