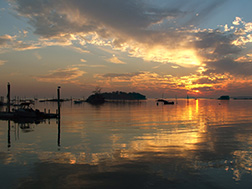 Ten Commandments of Successful Parenting
TEN COMMANDMENTS OF SUCCESSFUL PARENTING!
From CARING PARENTS: A Guide to Successful Parenting
A book, in progress, by Herbert Jay Rosenfield, ACSW, LCSW, BCD
Click here to download a copy.
You shall raise your child, firstly, as a 'human being' and, secondly, as a 'boy' or 'girl'!
You shall build your child's self-esteem -- through appropriate praise, attention, and encouragement
You shall give your child gradual independence -- through appropriate opportunities for growth, exploration, and experimentation!
You shall give your child comfortable boundaries – by age-appropriate limits which are clearly state and consistently applied!
You shall give your child an understanding of his feelings -- through opportunities and assistance to express his own feelings verbally!
You shall teach you child healthy attitudes and factual information about 'human sexuality' in an age-appropriate and sensitive manner!
You shall teach your child to be responsible to others beyond himself -- by age-appropriate opportunities to be a contributing member of the family!
You shall demonstrate respect for your child by the manner in which you act to and speak to her!
You shall assist your child to attain a 'balanced lifestyle' by exposure to and encouragement to participate in a variety of interest areas and activities!
You shall teach you child how to behave by your own 'role-modeling', communicating positive expectations by example!


© Herbert Jay Rosenfield 1985, 1993, 2000, 2007
PARALLELS BETWEEN HEALTH ENVIRONMENTS
I recently have observed that there are significant parallels between the five different paradigms I have learned or created and I have shared with clients to help define "healthy settings" and "healthy behaviors" in parenting, self-esteem development, friendship and love relationships, employment settings, and in stress-reduction interventions. Perhaps I shouldn't have been so surprised, since we human beings have certain needs that we deserve to have met, regardless of the setting or the nature of the relationship.
Click here to download a chart showing the parallels.
Herb Rosenfield, LCSW
© Copyright 2006 Adolescent & Family Counseling Center, LLC. May be used without additional permission for personal use or by clinicians in assisting their clients, leaving the A&FCC logo and this copyright information intact on any copies made.
Helpful Articles & Resources - page 2 of 3
Herbert Jay Rosenfield, ACSW, LCSW, BCD, Director / Licensed Clinical Social Worker
"Helping You Solve Life's Problems!"TM since 1980

ADOLESCENT & FAMILY COUNSELING CENTER
Copyright © 2016, Adolescent & Family Counseling Center , LLC
Web Design by TBR Web Designs | Last Modified November 21, 2016
All photography is the original work of Herbert Jay Rosenfield and cannot be copied or reproduced without permission.
The Adolescent & Family Counseling Center offers therapeutic care and other services including health, mental health and educational services, through individual, adolescents, couples, family and group psychotherapy, by performing assessments and evaluations, and by offering presentations and workshops in psychotherapy, educational assessment, substance abuse, addictions, stress, grief, children, divorce, sexual depression, anxiety, attention deficit, hyperactivity, ADHD, EAP, parenting, marriage relationships, private practice, insurance, panels. Our staff consists of family counselors, psychotherapists, individual and marriage counseling, child counseling, LCSW, PsyD, LMFT, LPC, social worker, psychologist, psychiatrist, MD, MSW in the Cheshire, Meriden, Wallingford, Southington, Danbury and other areas.