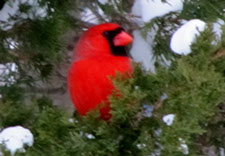 Seeing Nature's Beauty Again
About Our Fees
The Adolescent & Family Counseling Center accepts major medical insurance and we are designated providers for most HMO and PPO plans. We are willing to discuss our fees and make financial arrangements when necessary.
Our usual and customary fees for our Masters-degree therapists:
$ 195.00 for your Intake Interview, usually 90 minutes
$ 130.00 per session for psychotherapy, either 45 or 60 minutes
Insurance
We currently have members of our professional staff who are Participating Providers for each of these panels and others:
AEtna Health Plans of Southern New England
Anthem Blue Cross / Blue Shield of Connecticut
Anthem Federal
Beacon
Behavioral Health of Connecticut (BHC)
Cigna
Conneticare
CT Medicare
HealthNet / MHN
HealthyCT
HUSKY Health Plans
Indemnity Plans -- such as AEtna, BC/BS, Diversified
Magellan Physicians
Medicaid
Oxford Behavioral Health (OBH)
United Health Care
Yale Health Plan
We are providers for these
EAPs
:
Ceridian EAP
Center for EAP
Health Management Center, Inc., EAP
Horizons
Post Center for Employee Assistance, EAP
United Services, Inc., EAP
Value Options EAP
Veterans' Memorial Medical Center EAP
Working Solutions EAP
Herbert Jay Rosenfield, ACSW, LCSW, BCD, Director / Licensed Clinical Social Worker
"Helping You Solve Life's Problems!"TM since 1980

ADOLESCENT & FAMILY COUNSELING CENTER
Copyright © 2016, Adolescent & Family Counseling Center , LLC
Web Design by TBR Web Designs | Last Modified November 21, 2016
All photography is the original work of Herbert Jay Rosenfield and cannot be copied or reproduced without permission.
The Adolescent & Family Counseling Center offers therapeutic care and other services including health, mental health and educational services, through individual, adolescents, couples, family and group psychotherapy, by performing assessments and evaluations, and by offering presentations and workshops in psychotherapy, educational assessment, substance abuse, addictions, stress, grief, children, divorce, sexual depression, anxiety, attention deficit, hyperactivity, ADHD, EAP, parenting, marriage relationships, private practice, insurance, panels. Our staff consists of family counselors, psychotherapists, individual and marriage counseling, child counseling, LCSW, PsyD, LMFT, LPC, social worker, psychologist, psychiatrist, MD, MSW in the Cheshire, Meriden, Wallingford, Southington, Danbury and other areas.