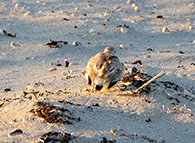 Safe, Loving,
Nurturing Environment
The Adolescent & Family Counseling Center

, our outpatient private practice since 1980, offers therapeutic care and other services including mental health, health, and educational services.
We perform our assistance to clients through assessments, evaluations, and individual, couples, family, and group psychotherapy. We also offer EAP / Employee Assistance Program services, workshops, and presentations to our clients and to members of the community.
Our professional staff of clinicians consists of psychotherapists each of whom has a Connecticut license as a Licensed Clinical Social Worker / LCSW, Licensed Marriage & Family Therapist / LMFT, or a Licensed Professional Counselor / LPC. We are on most major insurance panels. Several of us are also Connecticut Certified School Social Workers / CSSW.
At various times, we also have aboard a Licensed Clinical Psychologist, Registered Dietician, Psychiatrist, and Certified School Guidance Counselor.
For over 35 years, we have caringly served child / children, teenagers, adult, and senior adult clients presenting behavioral, emotional, and psychological issues of abuse, addictions including alcoholism and substance abuse, anxiety, Attention Deficit Hyperactivity Disorder ADHD, depression, divorce, grief, parenting sexual issues, violence and other trauma, and victims / survivors of child sexual abuse / CSA.
Our primary office, Cheshire, serves that community and contiguous surrounding towns of Southington, Meriden, Wallingford, Hamden, Bethany, Waterbury, and Wolcott.
Our Danbury office serves that community and the contiguous towns of the Housatonic Valley, including Bethel, Bridgewater, Brookfield, New Fairfield, Newtown, New Milford, Redding, Ridgefield, and Sherman.
There are no geographic boundaries for receiving our services and some clients travel significant distances for our assistance.
Herbert Jay Rosenfield, ACSW, LCSW, BCD, Director / Licensed Clinical Social Worker
"Helping You Solve Life's Problems!"TM since 1980

ADOLESCENT & FAMILY COUNSELING CENTER
Copyright © 2016, Adolescent & Family Counseling Center , LLC
Web Design by TBR Web Designs | Last Modified November 21, 2016
All photography is the original work of Herbert Jay Rosenfield and cannot be copied or reproduced without permission.
The Adolescent & Family Counseling Center offers therapeutic care and other services including health, mental health and educational services, through individual, adolescents, couples, family and group psychotherapy, by performing assessments and evaluations, and by offering presentations and workshops in psychotherapy, educational assessment, substance abuse, addictions, stress, grief, children, divorce, sexual depression, anxiety, attention deficit, hyperactivity, ADHD, EAP, parenting, marriage relationships, private practice, insurance, panels. Our staff consists of family counselors, psychotherapists, individual and marriage counseling, child counseling, LCSW, PsyD, LMFT, LPC, social worker, psychologist, psychiatrist, MD, MSW in the Cheshire, Meriden, Wallingford, Southington, Danbury and other areas.